Upload Style
11.10.2014
Upload style packages and unpack, install with one click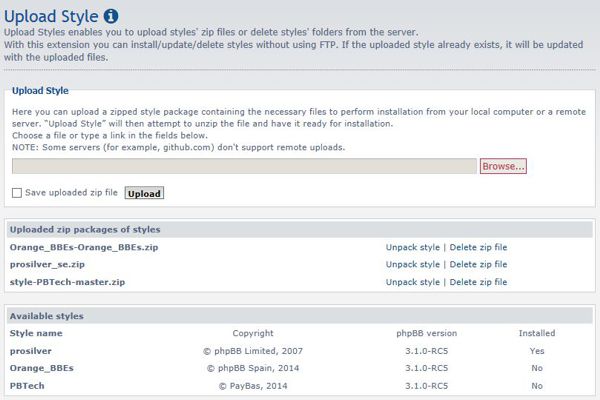 Upload Style is a phpBB 3.1 extension for uploading and unpacking styles.

This extension will search for the style configuration file in the zip archive and will unpack all files in their folders on your server. You can install the style with one mouseclick or delete style files from earlier installed styles. No FTP work anymore!
Upload Style keeps track of your phpBB version and won't let you upload outdated styles.
Version: 3.1.0
phpBB version: 3.1.0 and higher
Install time: About 5 minutes
Difficulty: Easy
Last update: ZSaturday 11 October 2014
Download: Here
Back to overview