De laatste maanden hebben we veel mooie extensies voor Sitesplat.com gemaakt. Leuke mooie projecten met een mooie output.
Helaas werken ze alleen met de sitesplat BBCore geinstalleerd, Een kleine opsomming:



Fast Lazy Topic Loader - een ajax topic-loader die de laatste berichten van ieder forum in een overzichtje op iedere pagina laat zien. De beheerder kan het aantal berichten instellen alsook het aanal berichten per pagina.

Snappy QR - een uitbreiding op de nogal simpele quick reply editor in phpBB. Een bijna volledige bbcode-, smiley en upload extensie voor je quick Reply editor.

Ajax like- dislike systeem - alla facebook kan je berichten liken of disliken. Een grafisch overzicht geeft je inzicht in het stemgedrag van je leden. Bij meer als 5 stemmen een overzicht wie nog meer heeft gestemd.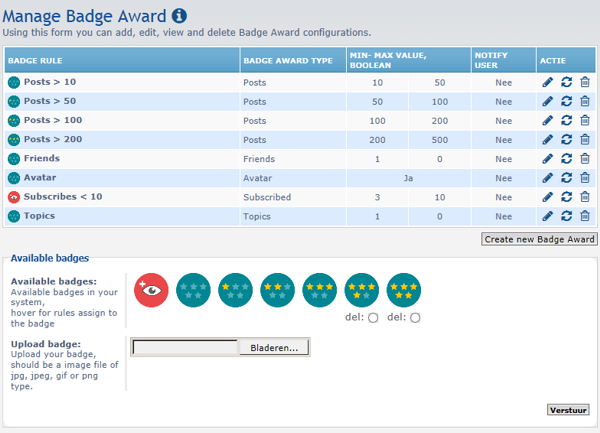 Badge Award - Beloon je leden voor hun werk. Helemaal vrij om te configureren met talloze mogelijkheden. Aantal berichten, aantal topics, avatar, aantal bookmarks en ga zo maar door. Je kan zelf indelen waar je de grenzen zet. Een cronjob rekent eenmaal per dag door en wijst de juiste badges toe. Mooie overzichtspagina's in je forum en per gebruiker.

Titles and Avatars - Toon de titel en avatars van de topicstarter en de laatste poster in het forumoverzicht.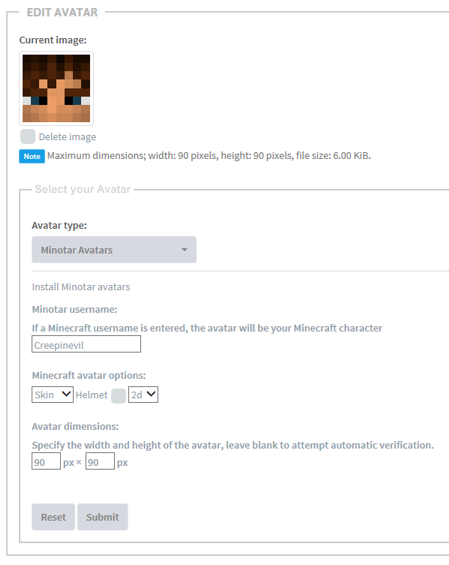 Minecraft Avatars - Gebruik Minecraft avatars in je forum. Een Minecraft avatar driver die je ook voor mcapi.ca kunt gebruiken middels een addon.
De extensies zijn te downloaden op de site van sitesplat.com, marketplace