Wie zijn wij?
Wie zijn wij en wat kunnen wij voor u betekenen vraagt u zich misschien af?
ForumHulp.com is ontstaan uit de behoefte om diverse technische zaken rondom een website en / of phpBB forum uit te besteden.

U kunt hierbij denken aan een installatie of update van de forumsoftware of stijl, het installeren of updaten van modificaties (de zogenaamde Extensions) een verhuizing, upgrade of het instellen van het soms toch wel ingewikkelde permissiesysteem. Natuurlijk verzorgen we ook de hosting van je website of forum.
Wij kunnen dit allemaal voor u uit handen nemen!
Voor meer informatie verwijzen wij u graag naar de pagina "Wat doen wij", het "Forum" of neem een kijkje op onze "Referentie" pagina om te zien wat er allemaal mogelijk is.
Bekijk ook eens onze phpBB3 Extensions!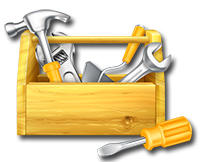 Met vriendelijke groet,
Team ForumHulp