Facebook Connect
17.11.2016
Connect your forum to Facebook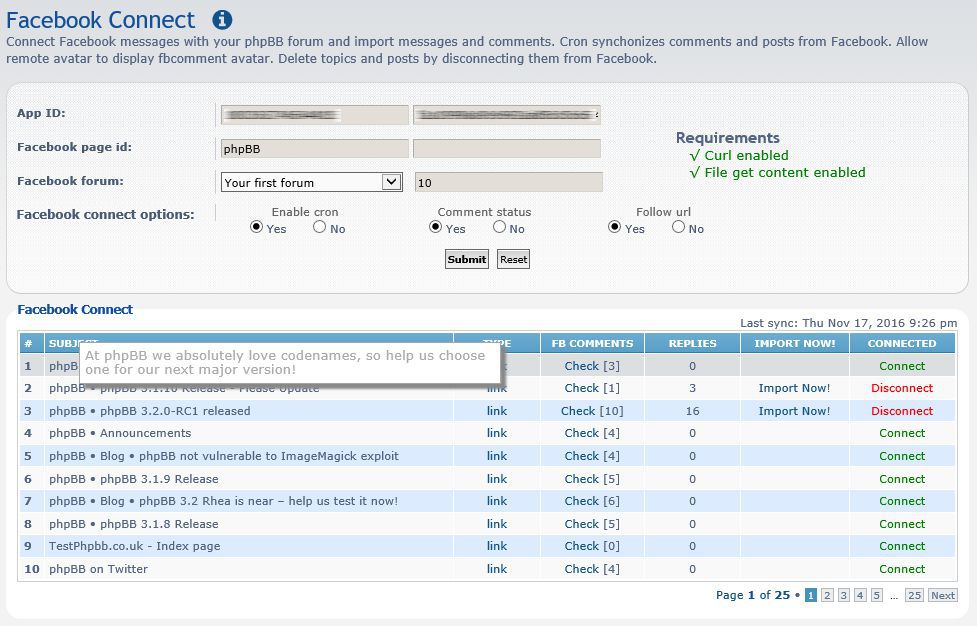 Connect your board to Facebook and import messages and comments to your forum. Images and stickers wil be integrated in your forum.

Create a app in facebook and put the credentials in our exteension, pick a facebook page_id and a forum where these messages should appear. In ACP » Facebook Comment, connect the message that should appear in your forum and Facebook Comment create topic and posts for you. You always can import on a manual base by clicking on Ïmport Now"

A cron job will take care your forum will be up to date with facebook. Disconnect to delete the topic and posts from your forum.
Version: 3.1.0
phpBB version: 3.1.9 and higher
Install time: About 5 minutes
Difficulty: Easie
Last update: Thursday 17 November 2016
Order: Here
Back to overview